The Chapter Nominating Committee is delighted to announce this year's candidates for Chapter offices.
Chair-Elect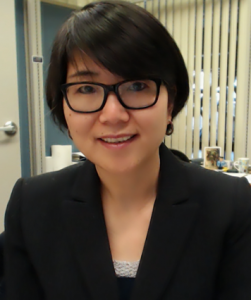 Yingting Zhang, MLS, AHIP-D is the Research Services Librarian at the Robert Wood Johnson Library of the Health Sciences and an adjunct assistant professor in the Dept of Medicine of RWJ Medical School at Rutgers University. As a member of the MLA NYNJ Chapter since 1994, Yingting currently serves as the Chapter Treasurer from 2018 – 2020, during which time she is responsible for the chapter's financial affairs and has  made quarterly and annual Treasurer Reports on the Chapter's financial status and activities in a timely manner. She participates in the 2019 and 2020 chapter annual program planning committee meetings as well as meetings related to the merger between NYNJ Chapter and the Philadelphia Chapter. Yingting also served on the NYNJ Chapter Board from 2012-2014 and other task groups.Yingting obtained her master's degree in library science from Rutgers University in May 1991. She began her career as Director of Plattekill Library in New York and served for almost two years before she started her health sciences librarianship in 1993. 
Executive Board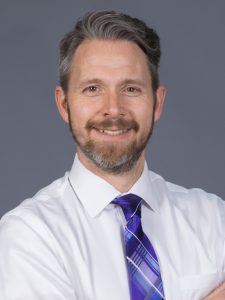 Peter Cole, MLIS, AHIP  has a Masters degree in Library and Information Science from the University of Pittsburgh, where he concentrated in biomedical informatics and worked as a research assistant in clinical trials at the University of Pittsburgh Medical Center's Western Psychiatric Institute & Clinic. Mr. Cole is currently the Chief of Learning Resources at VA New York Harbor Healthcare System and Adjunct Assistant Curator at the New York University Health Sciences Library. He  is currently overseeing the changing of the Manhattan and Brooklyn libraries into Learning Resources Centers, where VA patients and clinicians alike can learn more about VA Care and patient health education through the leveraging of technologies for increased patient-provider interaction.  Pete also runs a consumer health informatics internship at the VA Manhattan Campus, a two year position offered through the larger VA Technical Career Field Internship program.  He is a Past President of HSLANJ, and has served on the nominating committee for the NY/NJ Chapter of MLA.  Pete is a distinguished member of the Academy of Health Information Professionals, and is a member of HIMSS, AMIA, and MLA's Medical Informatics and Federal Libraries Sections.
Antonio P. DeRosa, MS, MLIS, AHIP has dual roles on the faculty at Weill Cornell Medicine (WCM). In his first role as Program Lead, Decision Navigation & Patient Support in the WCM Meyer Cancer Center's Office of Community Outreach and Engagement (COE), Antonio is a leader in providing decision navigation support and promoting shared decision-making among the cancer patient community through the management of a Patient Support Corps. With knowledge of cultural competence and an aptitude for serving underrepresented, socioeconomically diverse, and racial and ethnic minority populations, the Patient Support Corps ensures patient comprehension of their care plan and facilitates strategies to empower the patient to be an advocate for their health. In his second role as Oncology Consumer Health Librarian on the Clinical Services team in the Samuel J. Wood Library, he meets the information, education, and research support needs of the cancer patient community at the WCM Meyer Cancer Center, providing information counseling to patients and their caregivers to improve their knowledge of disease and empower them to be informed decision-makers and advocates for their health. In this role, Antonio also coordinates the Cancer Center Patient & Family Advisory Council (PFAC) which is a group of patient advisors and staff liaisons working together to amplify the patient voice in an effort to improve the patient experience across all oncology practices at WCM and foster a culture of patient-centered care.
Antonio is currently a doctoral candidate working toward an Ed.D. in Leadership and Learning with a specialization in Healthcare Administration and Leadership at Aspen University. He holds a MLIS from Pratt Institute, a MS in Data Science from Elmhurst College, and a BA in English from the State University of New York (SUNY) at New Paltz. Antonio has been a member of MLA since 2009 and active in the NY-NJ Chapter since 2010 having served as the Chapter Council Representative and Alternate for many years and is a Senior Member of the Academy of Health Information Professionals (AHIP).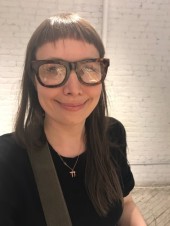 Robin O'Hanlon, MIS is the Associate Librarian for User Services at the Memorial Sloan Kettering Cancer Center Medical Library in New York City. In this capacity, she oversees education and research support services including reference and consultations, systematic review support, outreach, and access services. Prior to this, she was the Assistant Library Director for Public Services at the Icahn School of Medicine at Mount Sinai. She has a Master of Information Studies from University of Toronto's iSchool and is currently pursuing a Master of Arts in Criminal Justice at John Jay College of Criminal Justice, CUNY. She was a 2018 Medical Library Association Research Training Institute fellow, is the current Chair Elect of the Cancer Librarians Caucus, and is the former Chair of the Consumer and Patient Health Information Caucus.
Rimma Perelman, MLIS has been working in the hospital library environment for more than 20 years. She has been an MLA member for all these years. Currently Rimma is employed by White Plains Hospital (WPH) in Westchester County and Nassau University Medical Center (NUMC) in Long Island region of the New York State. As a solo librarian for many years, she have been assisting hospital library patrons with the Knowledge Based Information (KBI) process, including collection development, reference, literature searching, ILLs, library instruction, digital library organization and management, and so much more. Rimma graduated from Pratt Institute with the MS degree in Library and Information Science (MS/LIS) and has maintained the AHIP membership since the early aughts. Her professional interests include KBI organization and maintenance in the digital environment for various user groups to meet the library patrons' information needs and requirements.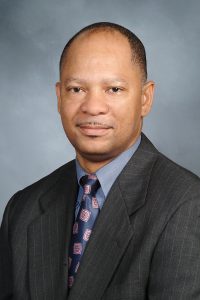 Michael A. Wood, MLS currently serves in the position of Head of Resource Management and Qatar Liaison Librarian at the Weill Cornell Medical College Library of Cornell University. His service to Weill Cornell as a library faculty member began in 2004. He previously served as Head of Technical Services and Collection Management at the Hostos Community College of CUNY. In his current position, Michael coordinates collection development, acquisition, cataloging, and processing of print and electronic resources for the Weill Cornell Medical Libraries in New York City and Doha, Qatar. In 2000, he was awarded his MLS from Queens College-City University of New York (CUNY).  Michael is active in and has served on committees in local and regional associations.  Michael has been a member of the chapter for over a decade. He is currently chair-elect of the Collection Development Caucus of the Medical Library Association.
Treasurer-Elect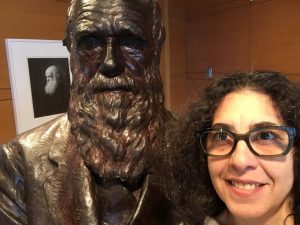 Danielle Aloia, MSLS is the Collection Management Librarian at New York Medical College in Valhalla. She received her library degree from Catholic University of America in Washington, DC in 2005. Working at AARP on the AgeLine Database sparked her interest in the health sciences. In 2010, after 12 years in DC, she moved back to New York to work at the New York Academy of Medicine focusing on grey literature in public health. She's presented research and training sessions at grey literature conferences, MLA, and various health conferences, such as the International Conference on Urban Health. She is currently Social Media coordinator for MLA's Hypothesis journal and part of the NY-NJ Chapter Web Team.
Secretary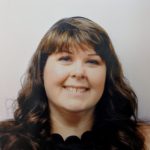 Stacy F. Posillico, MLS, JD  is the Health Sciences Librarian for the Eastern Region Hospitals of Northwell Health. She is an accomplished information science professional and educator with seven years of  experience in special and academic libraries. Stacy has served as President (2019-2020) and Vice President (2018-2019) of MEDLI, the Medical and Scientific Libraries of Long Island.  While serving as President, she planned three events for MEDLI members, including a ½ day educational conference held this past June: The Patron Is A Person: Bridging The Gap To Improve Services To Library Patrons With Mental Health Needs, which took place on Zoom and was attended by over 140 hospital, academic, and public librarians from the Long Island metro region. Since Fall 2018, Stacy has also enthusiastically served as the MLA NY/NJ Chapter Member-at-Large on the Steering Committee to merge our chapter with the MLA-Phil Chapter. She is a 2020-2021 MLA RTI Fellow and a published author. She received her M.L.S. with a Certificate of Academic Excellence from St. John's University in 2013. She has also earned her J.D. and received outstanding evaluations from Northeastern University School of Law, and she received her B.A. summa cum laude with University Honors, in Political Science and Justice from American University. In her previous careers as a lawyer and law librarian, she was active in serving in legal professional organizations, and she received awards for her service from the Law Librarians of Greater New York (LLAGNY) and the Suffolk County Bar Association (SCBA). Her professional and research interests include the advancement of librarians as organizational leaders, researchers, and scholars; the promotion of health information literacy; and innovation in hospital library organization. She also enjoys baking, yoga, listening to P!nk, and reading with her children. Her favorite book (thus far) is From the Mixed-Up Files of Mrs. Basil E. Frankweiler by E.L. Konigsburg, which she used to loan to her sister, the primary patron of the library she created as a child.?
Nominating Committee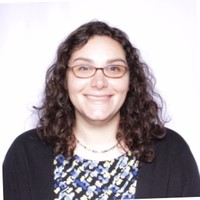 Carrie Levinson, MSLIS  is a Reference & Instruction Librarian at Mount Sinai Health System, where she serves as the librarian for the Mount Sinai West and Morningside campuses, as well as a nursing education liaison. She is involved in teaching literature searching, evidence-based practice, scholarly communications, and providing support for systematic reviews. Previous positions she has held include Reference Services and Outreach Librarian at the New York Academy of Medicine Library, and Scholarly Communications Librarian at Touro College. Carrie has presented posters at both the regional and national levels of the MLA, and is very interested in becoming more active in the NY/NJ MLA chapter.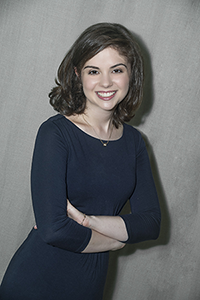 Stella Sigal, MLIS is currently serving as the solo Medical Librarian at New York Presbyterian/Westchester Behavioral Health Center. Sigal has worked at a wide range of institutions – from museum libraries to medical libraries. Her interests include health literacy, as well as holistic medicine and aromatherapy. Sigal earned her Bachelor's in Art History at NYU and her MSLIS from Pratt Institute. She is pursuing a second Master's Degree from SUNY Albany in Curriculum Development and Instructional Technology.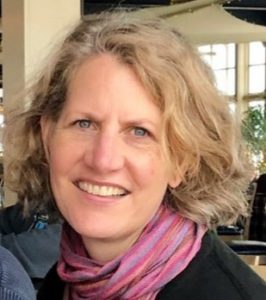 Victoria Wagner, MLS is the Associate Director and Coordinator of Medical Education at the Robert Wood Johnson Library of the Health Sciences at Rutgers, The State University of New Jersey. She previously worked at William Paterson University as the Access Services Librarian and Head of Lending Services serving as the liaison to departments of Nursing and Public Health. She earned her M.L.S. from Rutgers University and her M.A. from the Shakespeare Institute of the University of Birmingham, UK. Currently she is serving as a Board member of the Health Sciences Library Association of New Jersey. She is a member of MLA, and is interested in becoming more involved in the NY-NJ chapter.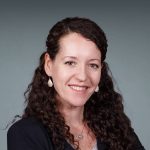 Karen L. Yacobucci, MLS has a master's degree in Library and Information Science from the State University of New York-Buffalo and is currently the Head of Content Management and Library Outreach Strategist at the New York University (NYU) Health Sciences Library. Ms. Yacobucci is the author of Video Marketing for Libraries: A Practical Guide for Librarians and has spoken at numerous conferences and events across the United States on topics pertaining to marketing and brand management. With over 17 years of professional library experience, Ms. Yacobucci believes that a good marketing strategy and a solid understanding of brand management are key ingredients for increasing visibility and communicating the value of libraries and librarians. Fun fact: Ms. Yacobucci designed the MLA NY/NJ Chapter meeting logos for 2018's Eyes Us On and this year's meeting, The Round Table. Ms. Yacobucci is also a proud parent, animal lover, an avid hiker, backpacker, rock climber, and will do just about anything to be outside.
Chapter Candidate for the MLA Nominating Committee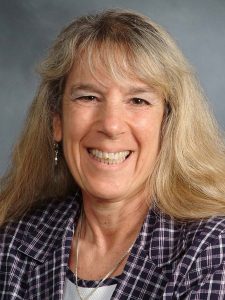 Helen-Ann Brown Epstein, MLS is currently the Informationist for Virtua Health in southern New Jersey, and has been an active member of the Medical Library Association on the national, regional and local level for over 40 years. She realizes the importance of the MLA Nominating Committee from her experience of being elected to it twice. Helen-Ann knows how important consideration needs to be given to qualified candidates from the New York, New Jersey and Philadelphia area and will bring those names forward if elected to the Committee.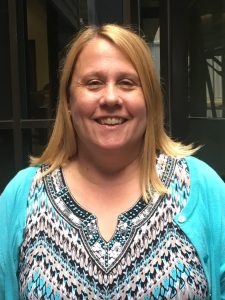 Pamela Hargwood, MLIS, AHIP is the Clinical Librarian at Rutgers University-the Robert Wood Johnson Library of the Health Sciences.  She earned her M.L.I.S. from Rutgers University and a B.S. from James Madison University.  Pam has been a member of MLA at the national level since 2006 and is a Distinguished Member of the Academy of Health Information Professionals (AHIP). She has also been a member of the NY-NJ chapter since 2007 where she served as Secretary from 2007-2010.  She is also active in the Health Sciences Library Association of New Jersey where she has held various positions including President in 2014-15, and then again in 2019-2020.  Pam also is a member of the Library and Information Science section of the American Association of Colleges of Pharmacy (AACP) since 2017 and is a contributor and on the advisory board for the Basic Resources for Pharmacy Education and the Core Journals List.